History
---
CBG Architects is an experienced team of architectural professionals with more than 40 years of insight and knowledge in architecture and interior design.
Through innovative thinking, dedication and refined insight, CBG Architects focus on producing architecturally built forms that are timeless, enduring, bold and carefully considered to suit every client, brief and context.
Formally known as Crema Bahramis Architects, CBG was established in 1981 by Luch Crema and Con Bahramis. In 1997, Pietro Giordano, joined Crema and Bahramis to form CBG Architects.
Today the CBG team consists of a talented group of architects, architectural draftspersons, interior designers and support staff with expertise across a wide variety of projects. This includes individually designed high quality homes, medium and high rise apartments, office complexes, industrial estates, aged care and retirement village developments, government projects, schools, and hotels.
CBG's diverse expertise also extends to interior architecture and design, allowing the team to offer a fully integrated approach for design of exterior and interior spaces to every client.
CBG strives to create projects that provide a lasting legacy on the surrounding environment, including the design of Somerville Nursing Home and Retirement Village, the competition winning Gorge Hotel in Launceston, and its Environmental Pods in Hepburn Springs.
Through a holistic approach and focus on building positive client relationships, CBG prides itself on bringing an exceptional level of design, consideration, foresight and value to every single project.
Leaders
---
Bill Katsabis,
Managing Director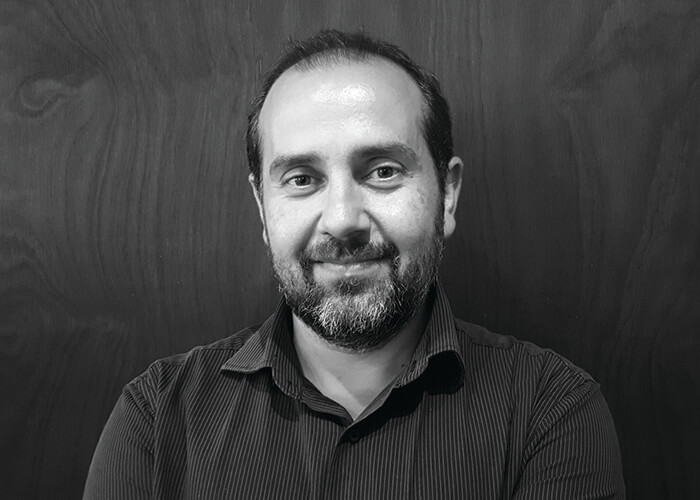 Dip. Building Design and Drafting
(Holmesglen)

B. Arch
(Deakin University)
With over 20 year's experience within the architecture industry, Bill has developed a strong interest and expertise in the areas of Concept Development, Planning and Urban Design.
Since joining the CBG team in 2000, Bill has earned the role of Managing Director through his dedication and knowledge of the industry. Today, he overseas the team through the entire project procurement and planning process.
Holding a Diploma of Building Design and Drafting from Homesglen and a Bachelor of Architecture from Deakin University, Bill believes great architecture is the ability to influence someone's emotional and physical experience through built forms and strives to achieve this through every project.
---
Constantine Bahramis,
FOUNDING DIRECTOR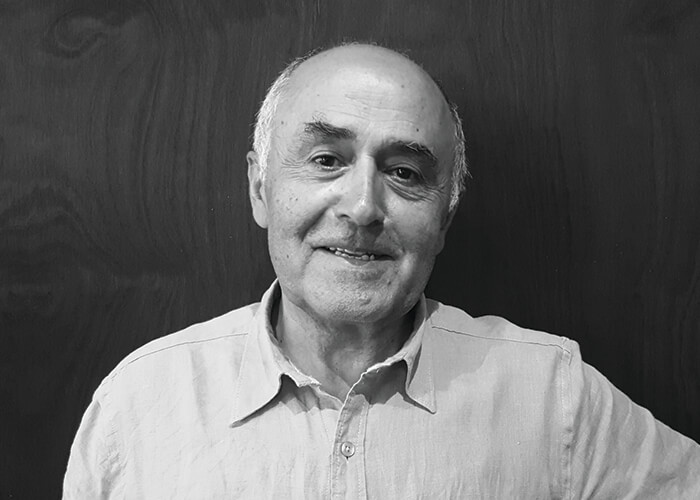 ARAIA

B.Arch
(University of Melbourne)
With over 35 years' experience in the architecture industry, Con founded CBG Architects in 1981 alongside Luciano Crema.
Prior to founding CBG Architects, Con completed a Bachelor of Architecture at the University of Melbourne, with First Class Honours in Design. He then tutored at the university before travelling overseas.
Working in England for over four years, Con gained valuable experience within the architecture industry, particularly in the development of multi-residential and commercial architectural projects.
Returning to Australia, Con has been responsible for the development of major commercial projects for the AMP Society, Kraft Australia and Pentridge Plazza Developments. He has also created important relationships with some of Melbourne's and Australia's most prominent property developers through his work across large multi-residential projects.
---
Luciano Crema,
FOUNDING DIRECTOR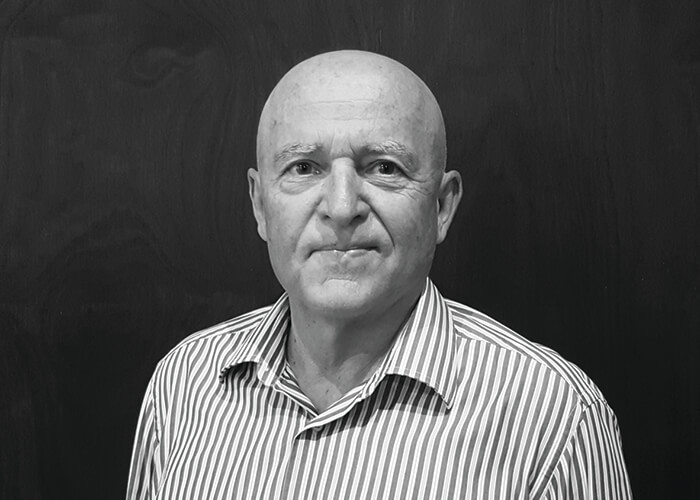 B.Arch
(University of Melbourne)
Member of the Cement and Concrete Association
Luciano has been practicing architecture for over 35 years and was responsible for founding CBG Architects in 1981 alongside Con Bahramis.
Holding a Bachelor of Architecture with Honours from the University of Melbourne, Luciano's extensive experience has been enhanced through his involvement with his family building business – Crema Constructions.
Over the years, Luciano has developed strong, long-term relationships with numerous people within the construction and design industries. A recognised expert in the construction industry, Luciano regularly gives lectures and seminars to diverse groups of building practitioners, including architects, builders, engineers, consultants and more.
---
Pietro Giordano,
DIRECTOR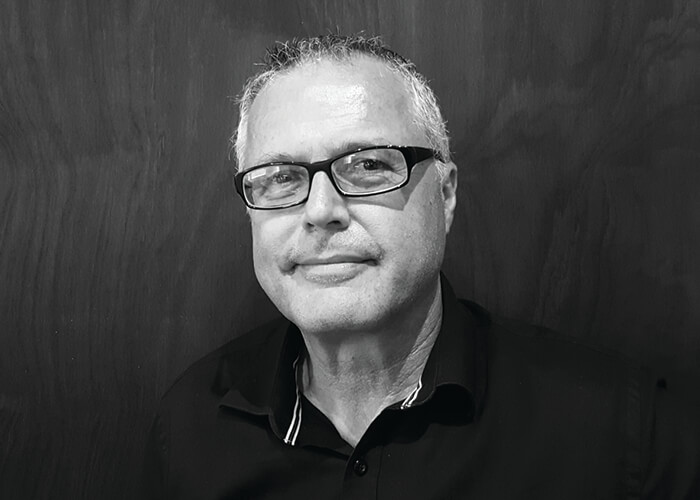 B.F.A. Design
(University of Tasmania)
M.D.I.A
Since being appointed Director of CBG in 1997, Pietro has developed and lead the firm's design philosophy to ensure creative thinking and a consideration for design is part of every architectural process.
Inspired by nature and the world around him, Pietro is instrumental in ensuring every project draws inspiration from its surroundings. This commitment can be seen in the firm's most notable projects, including the Hepburn Springs Retreat, the competition-winning Gorge Hotel and Lowhead Beach House.
With over 30 years' experience in the architecture and interior design industries, Pietro holds a Bachelor of Fine Arts in Design from the University of Tasmania and is a member of the Design Institute of Australia.
---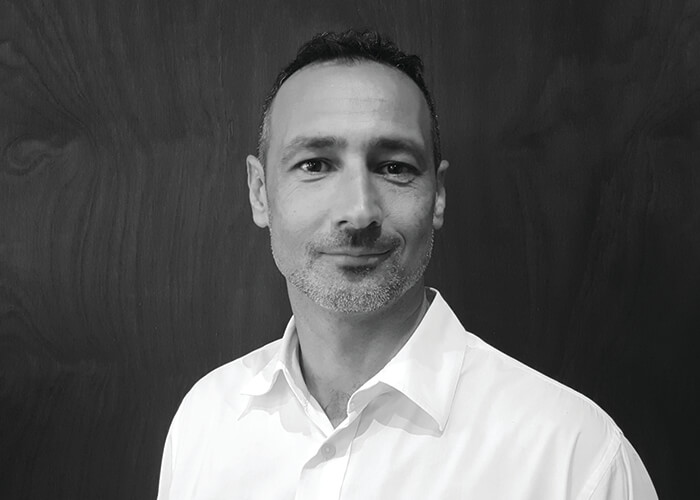 Associate Diploma in applied science of architectural drafting AACA NPrA Architectural accreditation.
Ross joined the CBG team in 1989 straight from high school. Working from the bottom up, Ross constantly sought to learn and develop, becoming an Associate of CBG in 2005, before being appointed Director in 2017.
With extensive expertise in project documentation and site administration, Ross is responsible for managing these areas of the business, whilst also advising clients and overseeing office management and staff resourcing.
Ross holds a Diploma in Applied Science of Architectural Drafting, NPrA Architectural Accreditation and is a member of the Australian Institute of Architects. He is instrumental in the documentation of CBG's award winning project designs and takes pride in seeing every drawing become a reality.
---